Find great places to visit, fantastic points of interest, convenient breaks and stop-overs along your route.
Plan your journey now.
Choose your region for your RoadTrip:
Select from a range of places to visit on your journey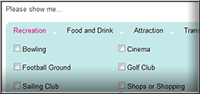 There are loads of country-specific places to stop for you to choose from. You can visit a certain place, such as a Tourist Attraction, Theme Park, Natural Attraction and Wildlife, Castle, Bowling Alley, Cinema, World Heritage Site, Fishing, Golf Club, Football Ground, Racing Track, Sailing Club, Airport, Swimming Pool, Café, Coffee Shop, Shopping Centre, Baseball Ground, Camp site, Amusement Park, Hotel, Supermarket, Pub, Restaurant, Takeaway Food, Museum or Gallery, or Zoo. You might want to simply find specific kinds of places to stop, such as Child-Friendly locations, or places to stop with a dog.
Save your journey, and share it with friends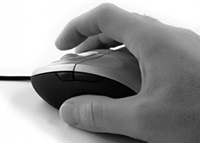 Save your RoadTrip details, including the stops along the way, for future use. You can make it look amazing with background YouTube videos and enhancements, and share it with your friends on Facebook, Twitter and Google+.